Custom-made blown glass chandelier
Capriccio is a chandeliers collection which harks back to the tradition without renouncing to a modern design. The blown glass chandelier Capriccio is our interpretation of the most classic venetian tradition: the blown glass "pastoral" chandelier; the graceful pastoral elements are the curled decorations which surround the central stem. They are complex elements, flawlessly handcrafted. The contrasting coloration exalts the curled shape of the pastoral elements and other details.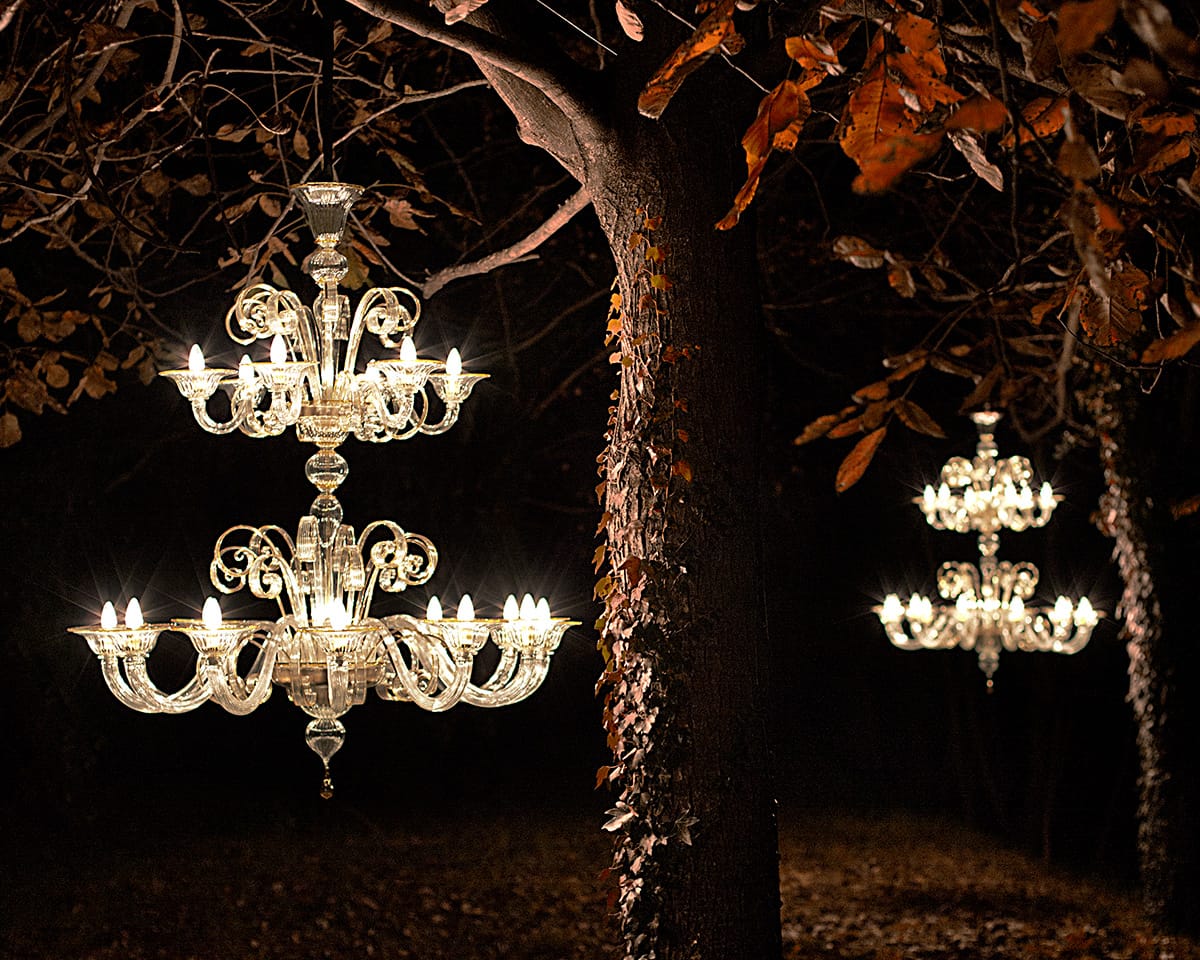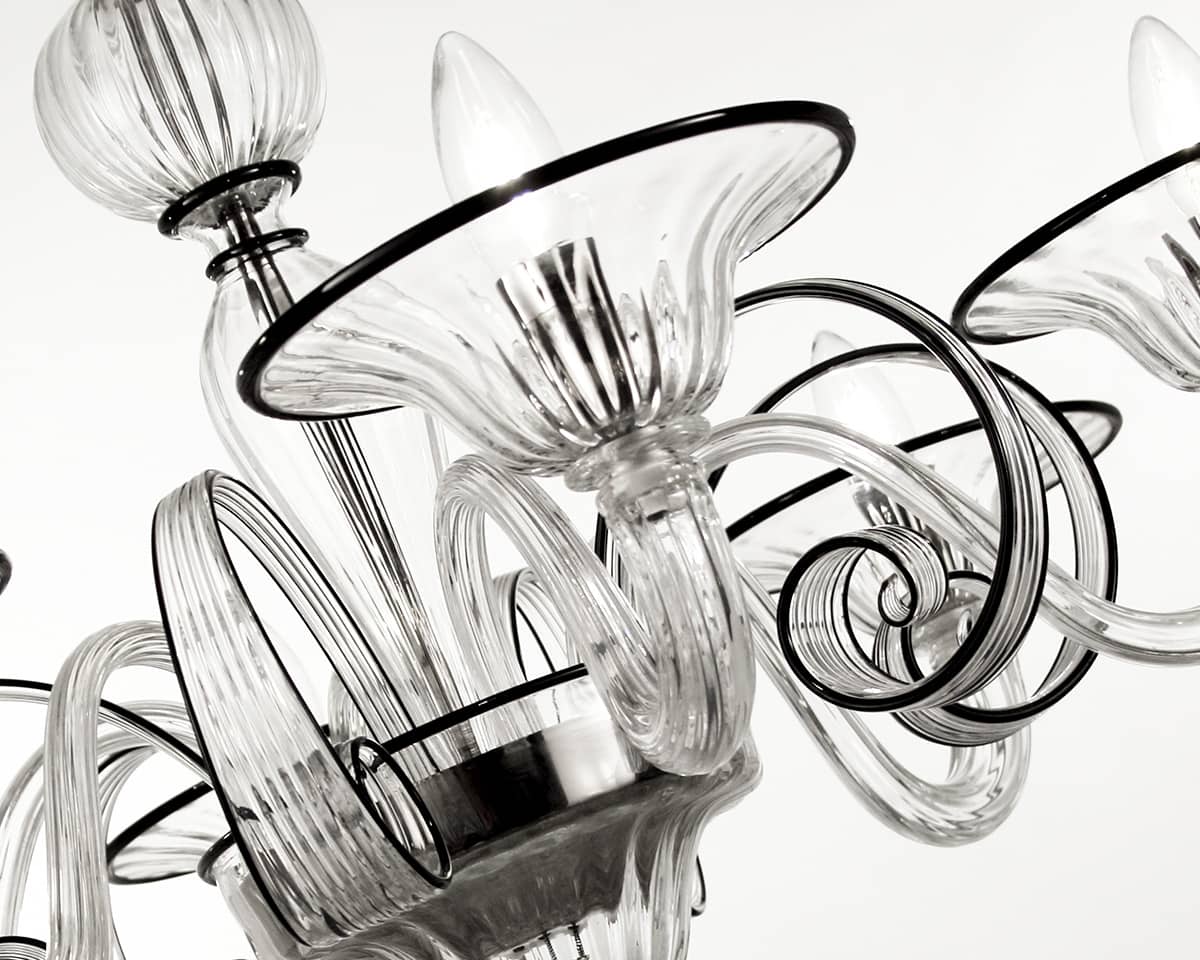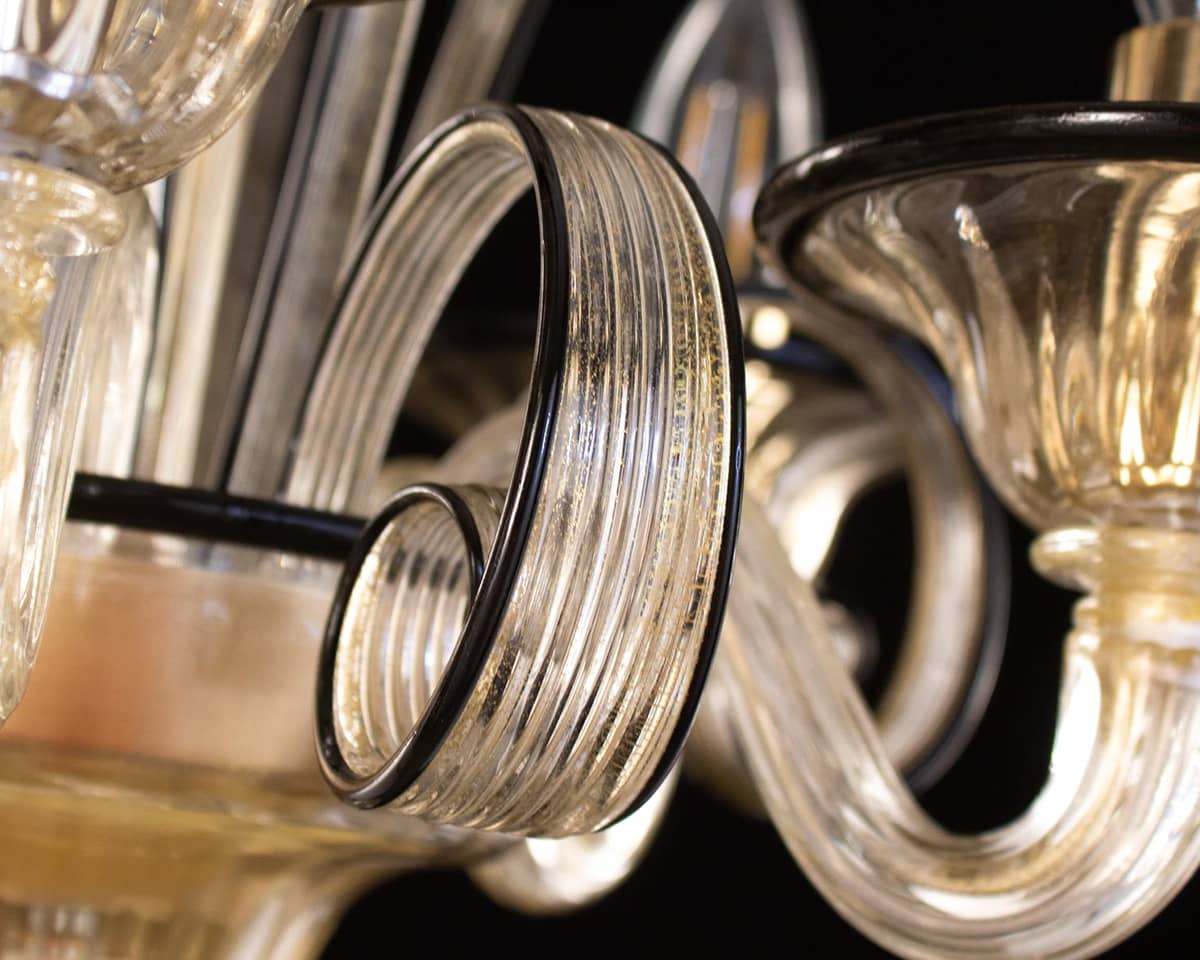 classic chandelier in the Murano tradition, with floral inspiration
Capriccio is available in two variations, Capriccio 550 is the one with the upward lights. The collection includes a wide range of products: wall lamps with one or more lights, table lamps, multi-tiered chandeliers, bedside lamps, ceiling lamps and floor lamps. A wide range of colours is also available, to better suit the designers' needs.
All our lighting products are available in different colours, sizes and completely customizable
INFORMATION AND CUSTOMISATION
We specialise in custom and bespoke lighting solutions and have certifications for international projects.
Choose the colour and workmanship of the glass, the fabrics, the metal finishes, the dimensions of your project. Each product is fully customisable.
Want more information? Looking for a particular customisation? Fill in the form!