Handcrafted jewel chandelier in glass and crystals.
The Maria Theresa chandelier is a great classic of European glass and crystal lighting. It is now widespread internationally with a great variety of shapes and solutions. It owes its name to the Empress of Austria, who was fascinated by the jewel-chandeliers created by the collaboration between Bohemian craftsmen and Murano glass masters. Maria Theresa chandeliers are distinguished by the combination of Venetian glass elements and crystal decorations. Maria Theresa's crystal chandeliers are a work of light with an antique flavour, but it is precisely their magnificence that allows them to be placed in minimalist settings, adding character through an original combination of styles. Not only that, they are also the ideal solution to complete rooms characterised by a more classic taste.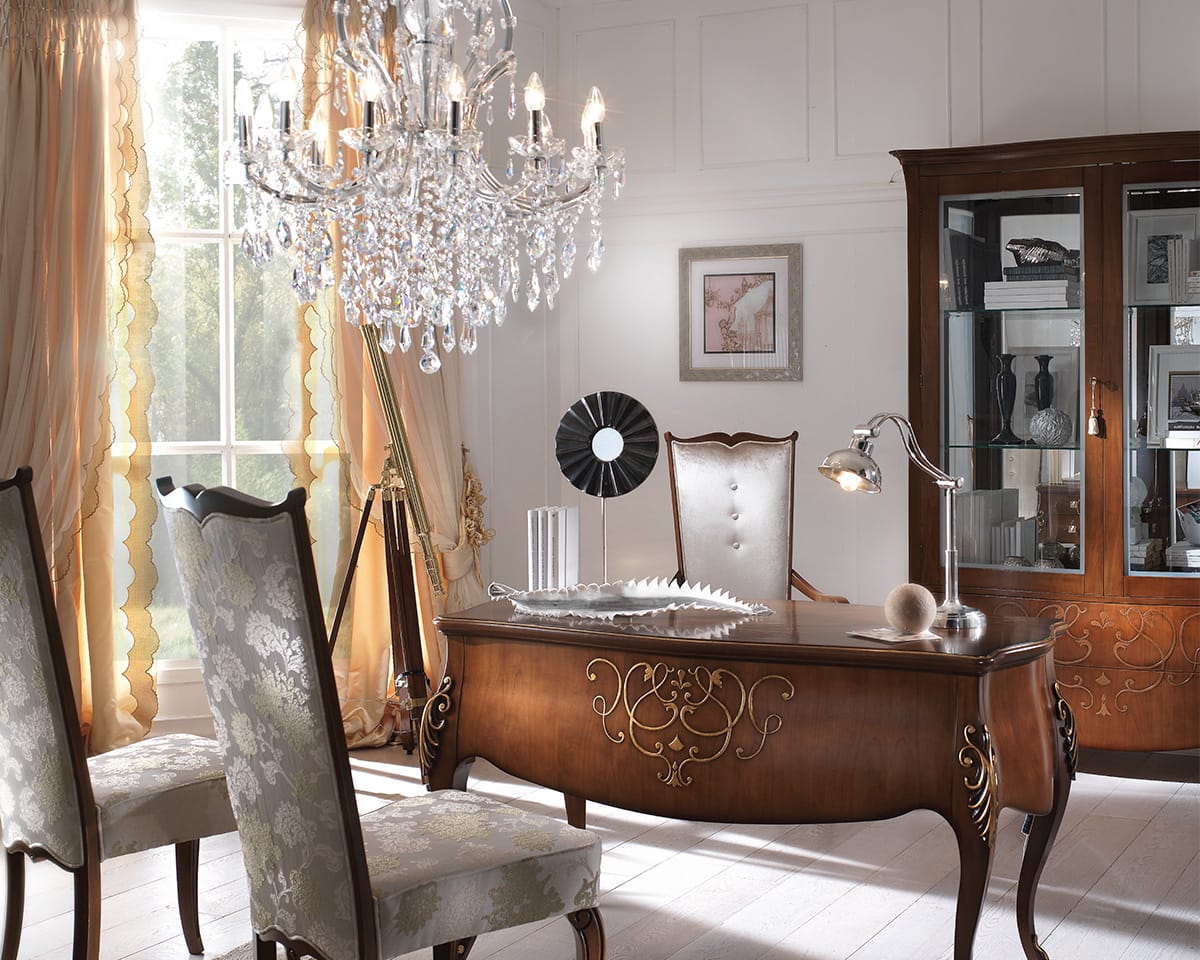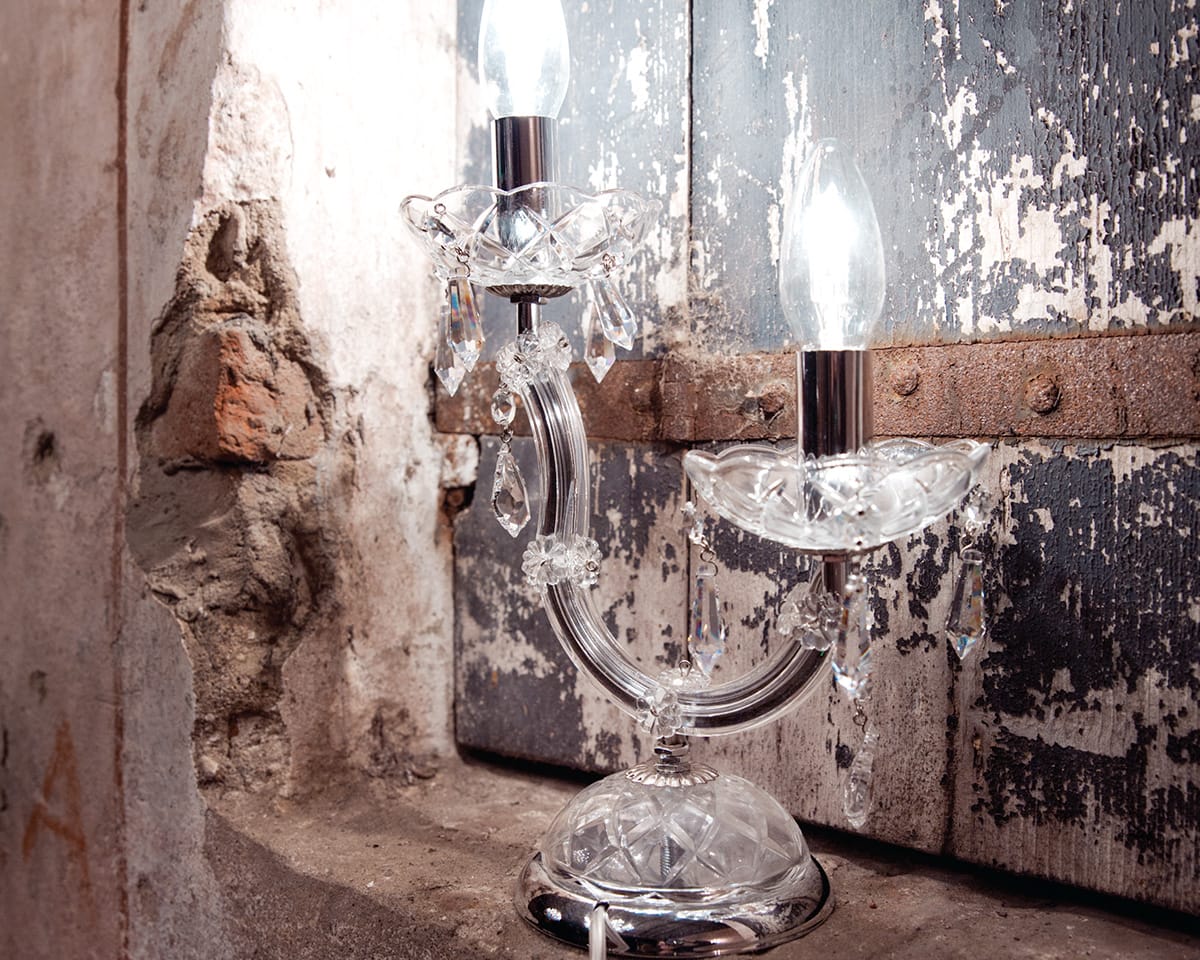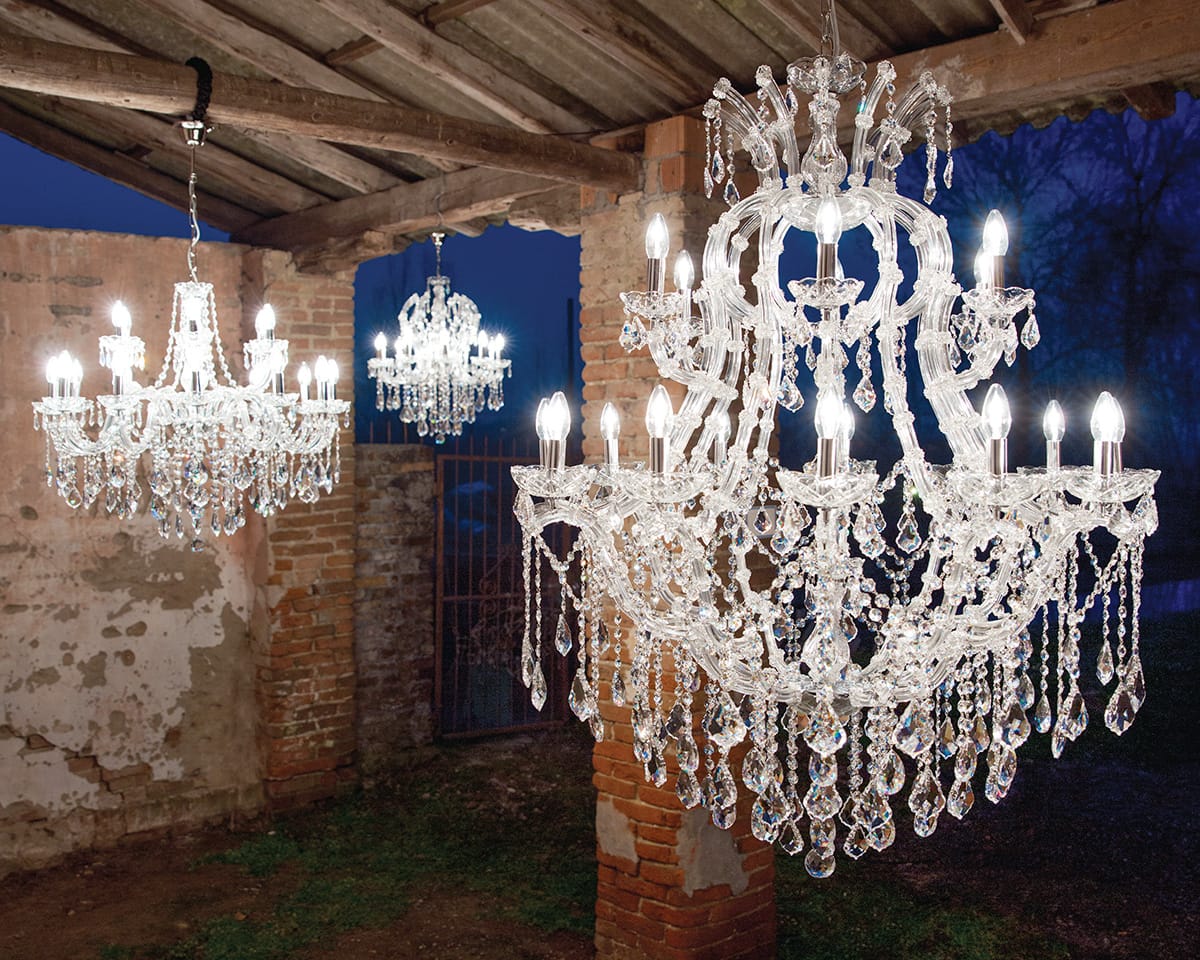 combination of Venetian glass elements and crystal decorations
The Maria Theresa collection includes handmade chandeliers, wall lights and lanterns. They are all characterised by a high degree of customisation, so much so that they constitute a world of their own within our catalogue: structure, dimensions, colours, types of crystals, are all aspects that can be adapted to the customer's needs. Our particular speciality lies in the creation of large-format Maria Teresa chandeliers, even monumental ones with a large number of lights.
All our lighting products are available in different colours, sizes and completely customizable
INFORMATION AND CUSTOMISATION
We specialise in custom and bespoke lighting solutions and have certifications for international projects.
Choose the colour and workmanship of the glass, the fabrics, the metal finishes, the dimensions of your project. Each product is fully customisable.
Want more information? Looking for a particular customisation? Fill in the form!