Crystal ceiling lamp in modern design
The modern crystal ceiling lamp Donuts is one of our crystal lighting work that is characterized by a modern and innovative shape, without renouncing to the classic crystal decorations; Donuts is thus an essential, but at the same time classic lighting work. Donuts has a round metal structure, whose outer side is decorated by a bulging ring of crystals. The brightness of this ceiling lamp is given by the crystals but also by the polished metal of the structure; this creates a multitude of sparkles in the surrounding space.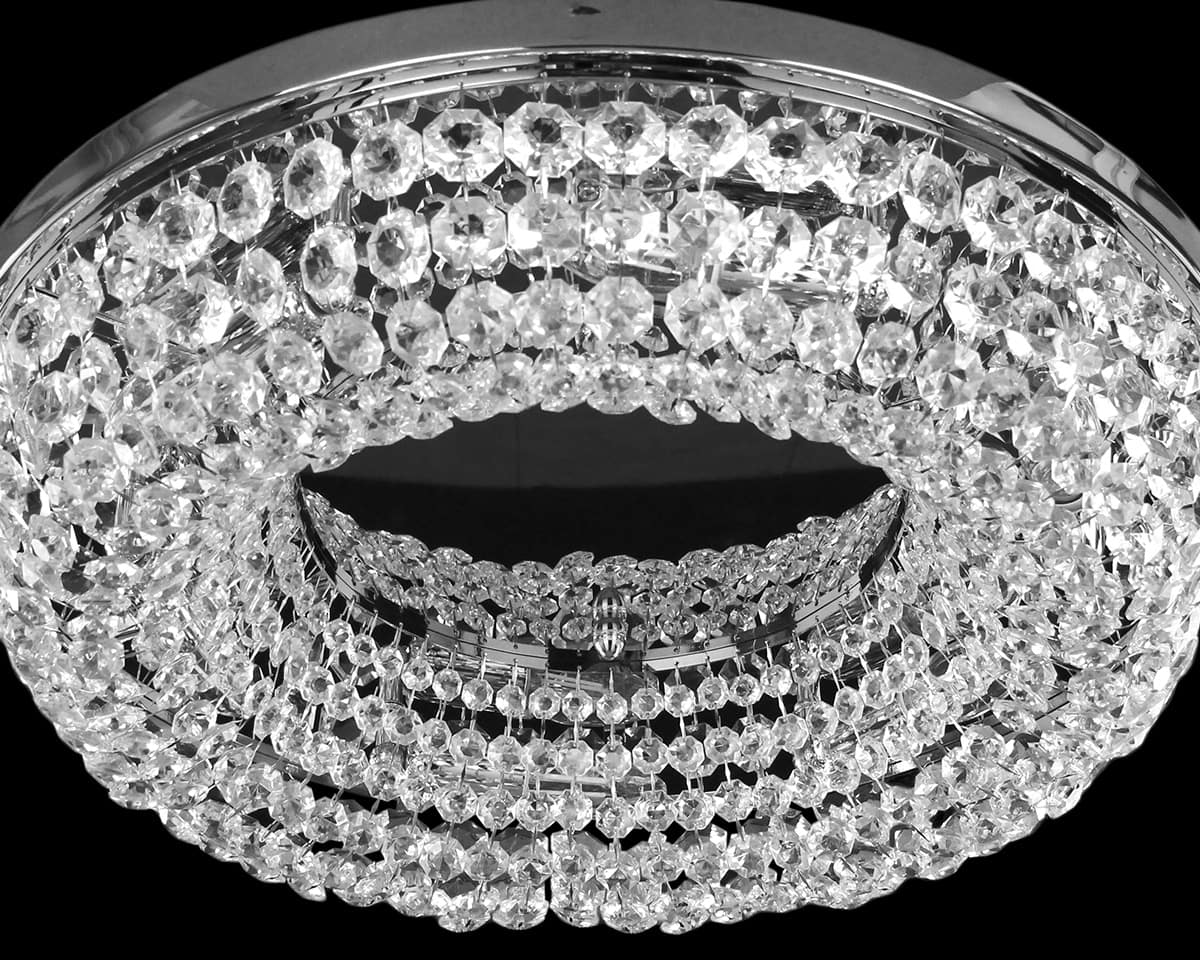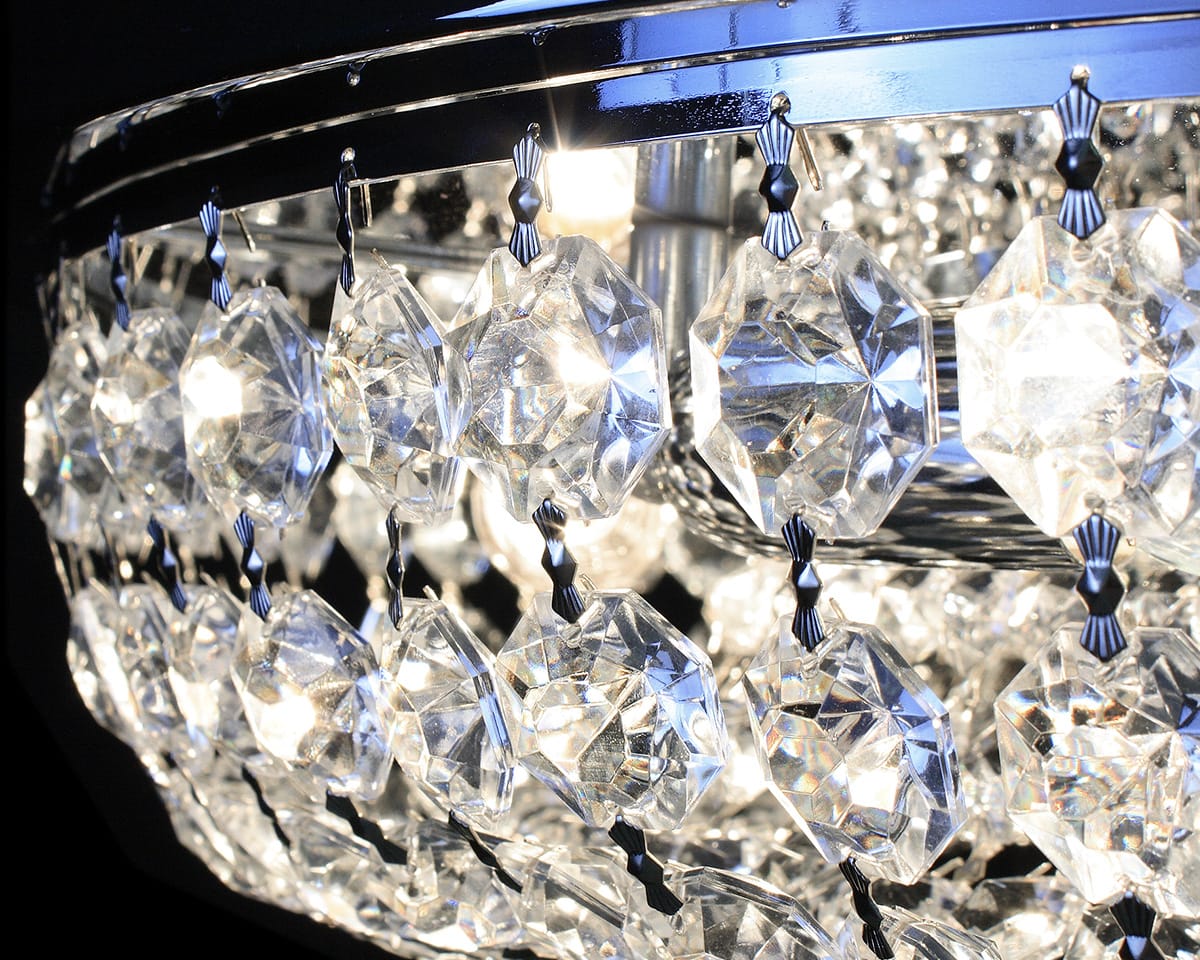 The brilliance of the crystals is matched by the lustre of the metal structure
The peculiar element in this collection is the ceiling plate, it is made with high quality materials and attention to details. Donuts, as many other MULTIFORME collections, can be used as a module to decorate large public or residential spaces. Donuts can be widely customised, by choosing the size of the structure, but also the shape and colour of the crystals.
All our lighting products are available in different colours, sizes and completely customizable
INFORMATION AND CUSTOMISATION
We specialise in custom and bespoke lighting solutions and have certifications for international projects.
Choose the colour and workmanship of the glass, the fabrics, the metal finishes, the dimensions of your project. Each product is fully customisable.
Want more information? Looking for a particular customisation? Fill in the form!