Classically inspired Murano glass chandelier
The classic Murano glass chandelier, as it is in the collective imagination. As many other chandeliers in our collections, V-Classic 800 is designed with attention to details, and with the passion that makes us standing out. Each product (from the monumental chandeliers to the smallest pieces) is unique. The V-Classic collection is a combination of elements, structures and shapes which are those typical of the venetian and Murano tradition. The structure is embellished by flowers, leaves, crests and "morrise" (a wavy decoration); the whole structure is something majestic, characterized by refined transparencies and delicate colours. The perfect solution to decorate elegant and valued spaces.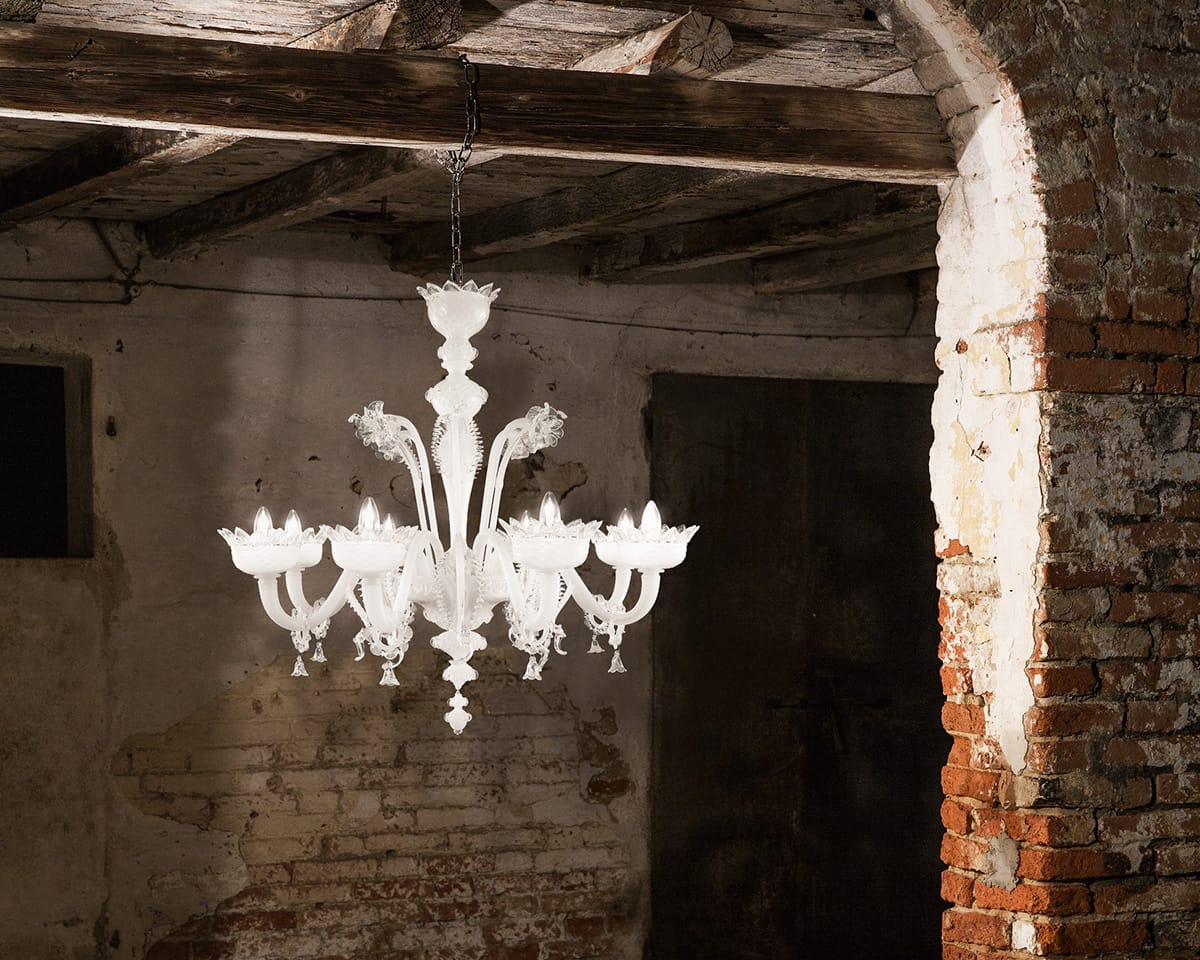 all elements, shapes and structures typical of Murano and Venetian glass canons
The lighting collections by Multiforme are being gradually enriched with new ideas and products. Each collection includes a wide range of products: chandeliers, ceiling lamps, floor lamps, flambeau lamps, bedside lamps, table lamps and customised solutions. We can also offer solutions on demand, to better suit the architects and interior designers' needs.
All our lighting products are available in different colours, sizes and completely customizable
INFORMATION AND CUSTOMISATION
We specialise in custom and bespoke lighting solutions and have certifications for international projects.
Choose the colour and workmanship of the glass, the fabrics, the metal finishes, the dimensions of your project. Each product is fully customisable.
Want more information? Looking for a particular customisation? Fill in the form!