PERFECT PACKAGING AND SAFE SHIPPING
Our products often have to travel thousands of kilometres before reaching their new home. The sensitive issue of shipping such a fragile and delicate material as art glass is therefore of particular importance to us. For many years, we have been shipping our Murano glass lighting creations to every country in the world, with minimal problems and damage.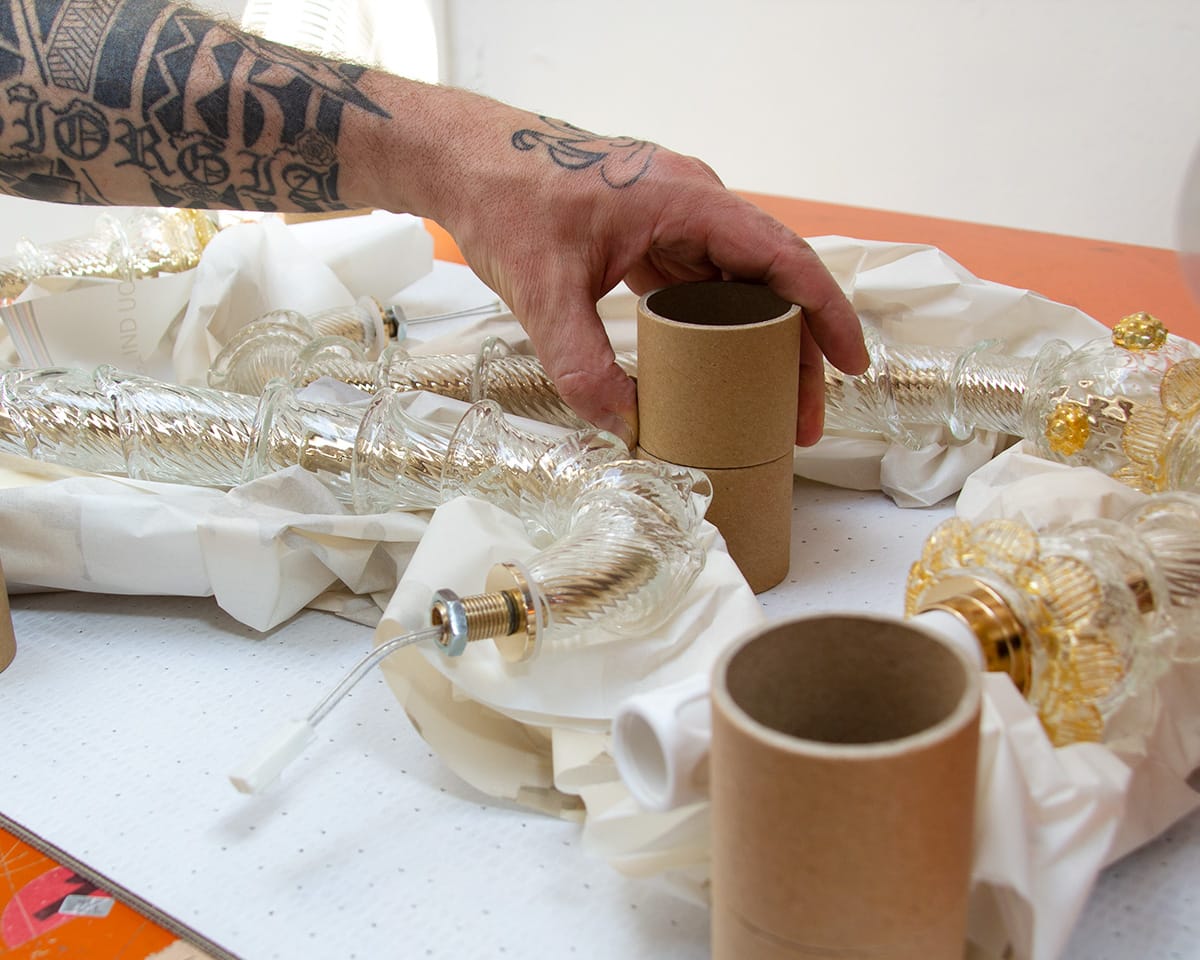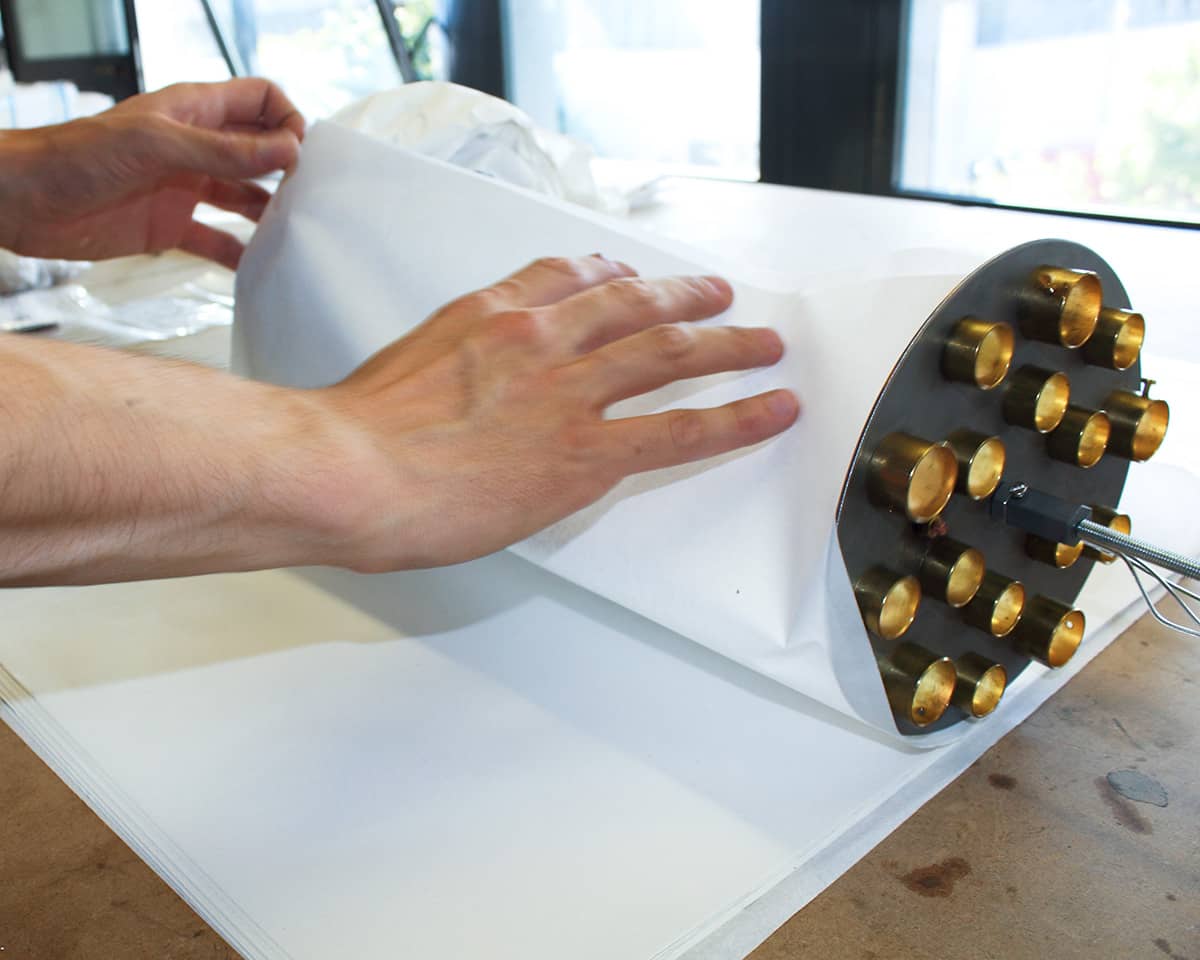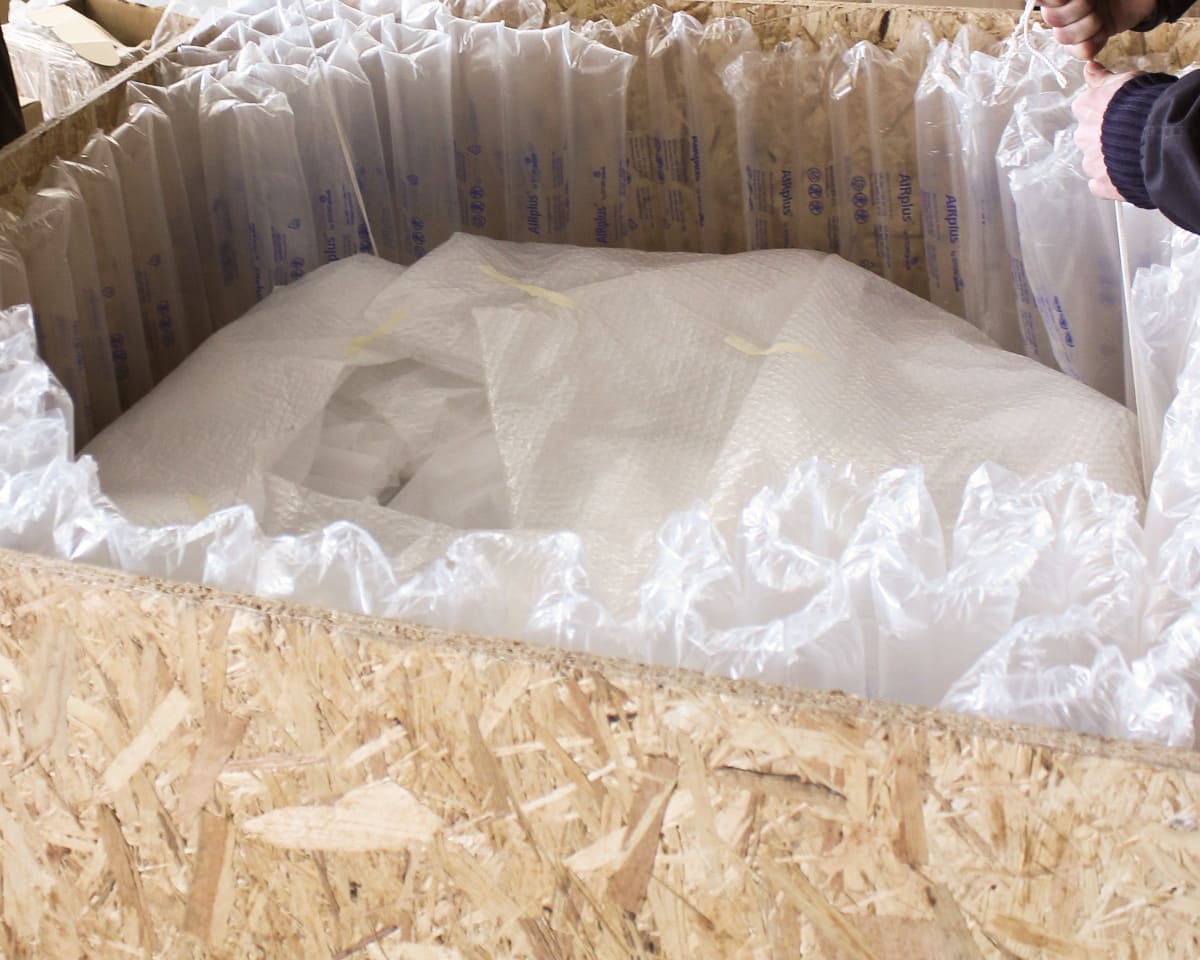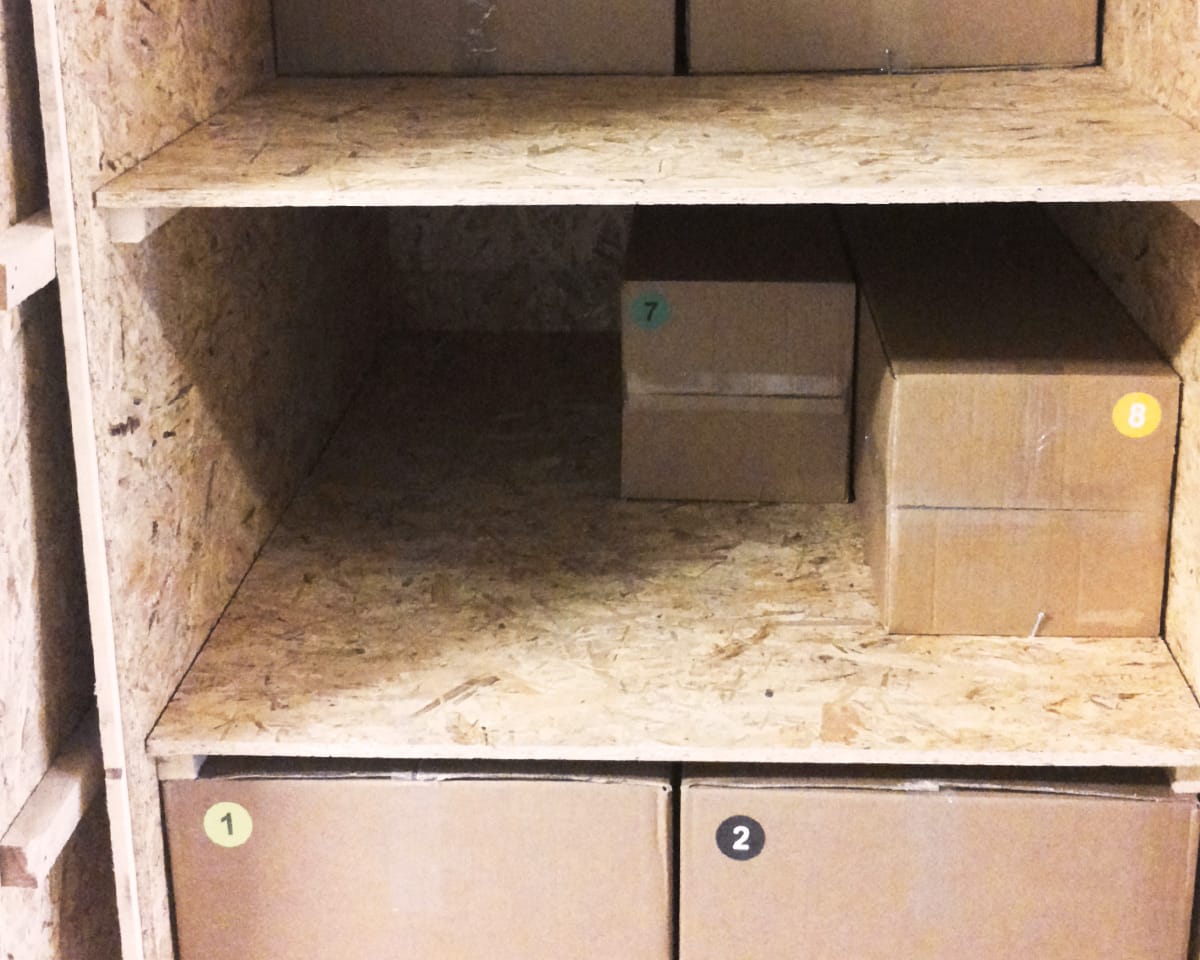 Our staff is trained and experienced in the packaging of glass chandeliers, which they handle with extreme care, precisely in order to prevent problems from arising thousands of kilometres away. Each product is professionally packed using the optimal method according to the type of component, inside cardboard boxes on pallets and, if necessary, wooden crates. Special attention is also given to the type of packaging, which we prefer to be eco-friendly and sustainable; over the years we have gradually abandoned the use of polystyrene in favour of paper and cardboard packaging. We still have minimal plastic components but one of our goals is to have 'zero plastic' packaging within the next two years and in any case to offset emissions so that the process is 'carbon neutral'.

Our glass chandeliers travel disassembled and are always accompanied by visually clear assembly instructions in the customer's language. For the protection of the customer and to facilitate the assembly process, a photographic archive is created for each chandelier to document the production and packaging stages. Each component is, in fact, completely photographed during disassembly and packaging to offer the customer maximum safety. In the very rare case of breakage during transport, simply follow the instructions contained in each package: we will respond fully to the accident by returning the damaged parts to you, completely free of charge and as quickly as possible.
Our Murano glass lighting products are shipped properly packed and insured using the best international express couriers and can be tracked to their destination at any time. For specific requirements we can offer special "white gloves" services such as the pick-up and delivery of items directly to the specified floor and room, as well as the removal of the packaging upon arrival, up to the complete assembly and installation service together with the transport, so that you can count on the perfect installation of the chandeliers by our trained personnel.
The installation of our chandeliers is a simple process thanks to the assembly instructions provided. However, sometimes the working conditions are particularly complex, or require more attention. In such a case, we can provide assistance with both site preparation and the installation and assembly of chandeliers.
INFORMATION ON SHIPPING AND ASSEMBLY
Do you have further questions regarding our method, shipping or assembly service?
Fill out the form!