Restoration, Maintenance, Retrofitting
We are deeply convinced of the historical and cultural aspect on which our artisan heritage rests. This is why we have always supported the importance of preserving and protecting the historical heritage of our beautiful country, particularly in the restoration of old chandeliers.
We specialize in restoring Venetian chandeliers, using a variety of materials including crystal, bronze castings, brass, and golden leaf. We take pride in our expertise with Murano artistic glass, which is an extraordinary material rich in history.
Our restoration services have been sought after by both public administrations and private clients, for the restoration of large Murano Ca' Rezzonico chandeliers and monumental crystal chandeliers in Empire or Maria Theresa style. We believe that these minor arts deserve the same attention and care as any other form of historical heritage. Trust us to restore an old chandelier to its former glory.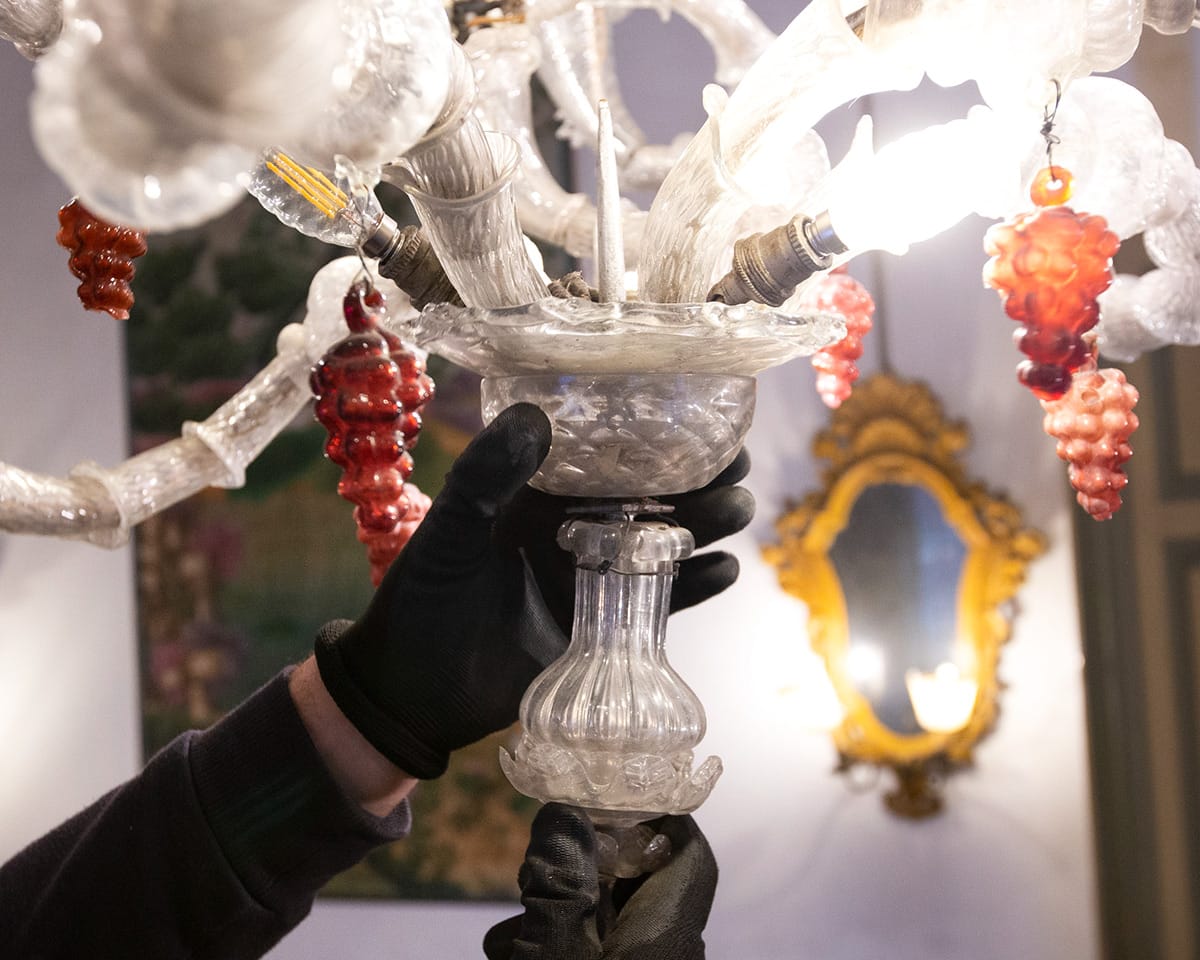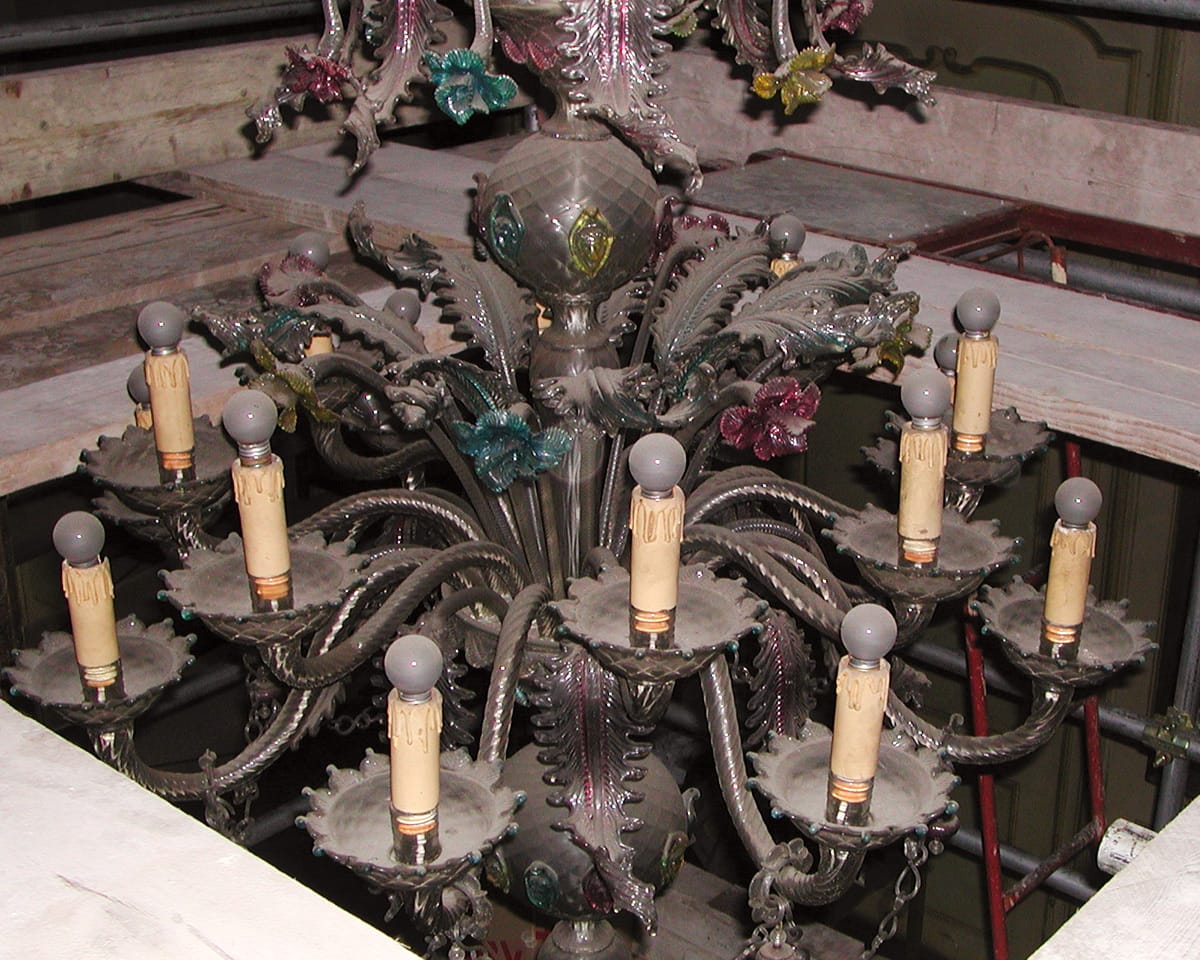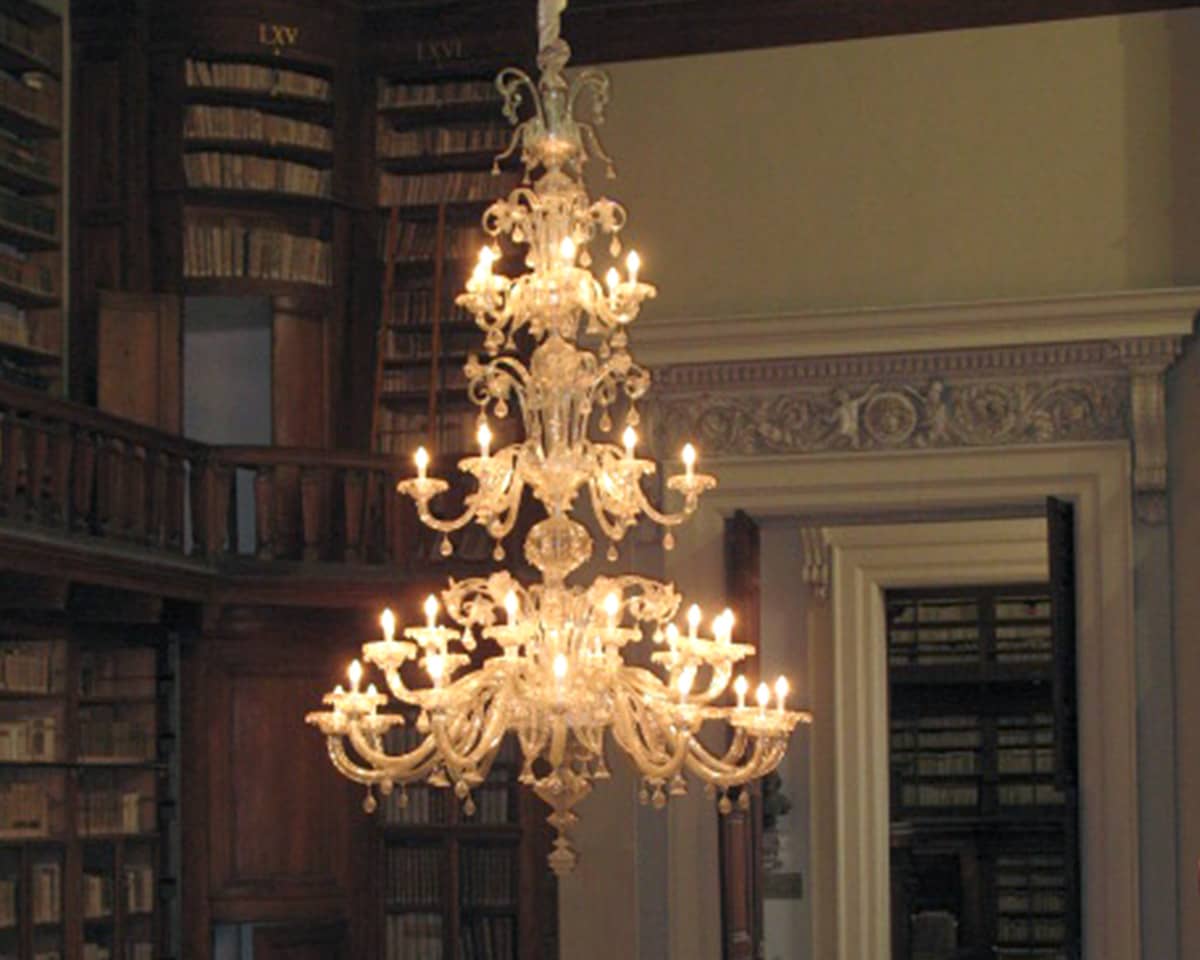 The complex artistic heritage in which our country is rich has prepared us for a variety of cases:
restoration of sconces, lanterns, candelabras and antique chandeliers
of great aesthetic value. We have worked in buildings under Cultural Heritage protection such as places of worship, public institutions or private residences in major Italian cities of art (Venice, Florence, Rome, Naples, Turin) and international cities (London, Paris, Istanbul). The needs for r
estoration of antique chandeliers
are numerous and diversified: our staff is specialised in cleaning, restoration, ordinary and extraordinary maintenance, technical inspections, retrofitting or
special reproductions of historic chandeliers.
We offer support services for restorers and antique dealers, and work independently for public and private clients, in Italy and abroad, dealing with the delicate subject of
conservative restoration of historical and monumental chandeliers.
We are able to carry out technical directions for the 7/8 glass and metal sectors using qualified restorers registered in the appropriate ministerial lists. If you would like to learn more, in the
section dedicated to our projects
we tell you about some of the
restoration projects we have dealt with
over the years, such as the project for
Palazzo Mazzetti-Asti
, or the intervention in the
Library of Mantua.
INFORMATION ON CHANDELIER RESTORATION
Do you have further questions about the restoration of historic and antique chandeliers? Would you like to know more? Fill out the form!