Lollipop, a sweet lamp design
For us Multiforme, participation in Venice Design Week is a tradition that is renewed every year with great pleasure.
A meeting point for designers and companies from all over the world, an opportunity to exchange ideas and projects and to enhance local craftsmanship and culture.
The theme of this issue is "synaesthesia", an invitation to discover sensory stimuli and experiment with all-encompassing perceptual experiences by being guided by design projects that play with the senses and feelings.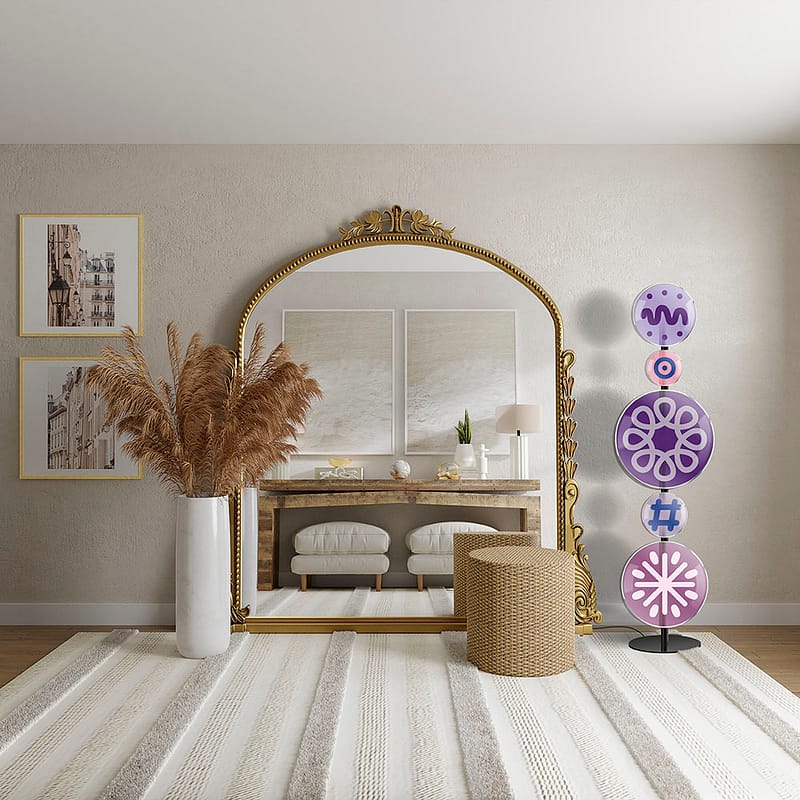 In the beautiful rooms of the archives of the Misericordia Church, the new Venetian headquarters of the Raizes Gallery, we present Lollipop: the new luminous creation by Leo De Carlo for Multiforme.
Murano glass sugar-like discs combine in different shades and sizes.
The result is a varied and delicious composition which come in all possible variables: floor lamps, suspensions, wall lamps, table lamps.
Raizes Gallery – Fondamenta Trapolin, 3549, 30121 Venezia
7 – 15 october
Inauguration: Saturday, 7 October, from 6 p.m. onwards
Opening hours: 08-15 October, 10.30-18.00